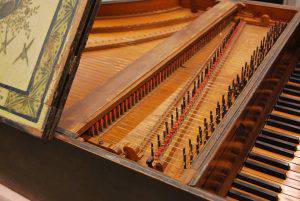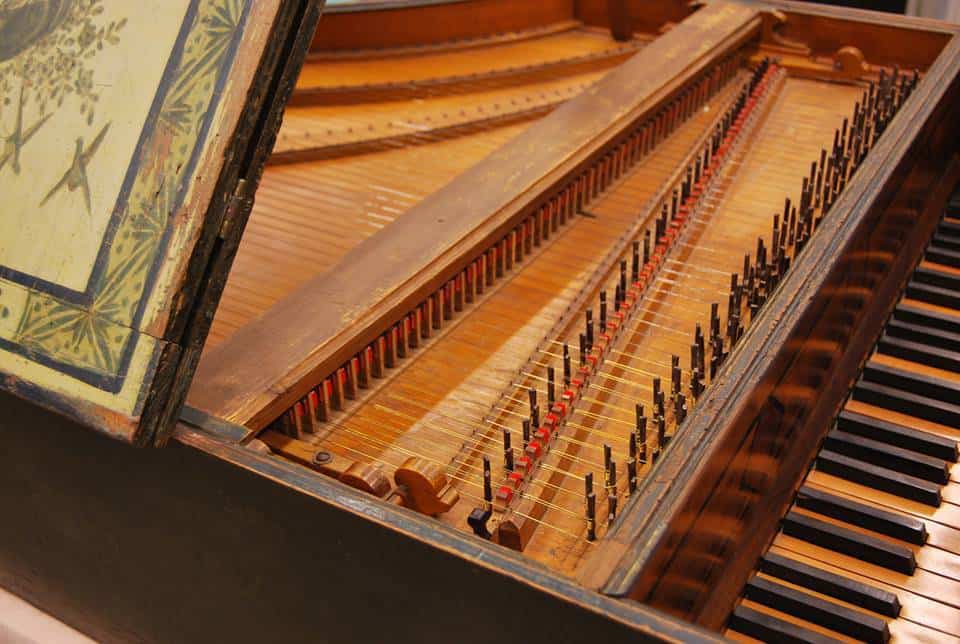 The 'Homage to the Harpsichord' returns to the Bagatti Valsecchi Museum thanks to the collaboration with the Omaggio al Clavicembalo association. These ethereal notes are well-suited to the evocative rooms in the via Gesù mansion inspired by the 15th and 16th century Italian Renaissance.
Monthly appointments waft the notes through the whole of spring. On three Saturday afternoons, the Grand Salon of the Bagatti Valsecchi Museum will resound with the old melodies of some of the most well-known musicians, from J.S. Bach to W.A. Mozart, from G.F. Handel to B. Marcello, alternating music with commentary and similarly themed readings in Italian. While exploring the rooms of the museum, you will be accompanied by notes of 18th century sonatas, creating a timeless atmosphere.
The initiative is organized in collaboration with the Omaggio al Clavicembalo association made up of professional harpsichord players dedicated to acquainting the public in Italy and abroad with this instrument's repertory.
Media partners of the initiative: Artslife and The Art Post Blog.
Events
March 11, 4 P.M.
Musical Grand Tour
G. Baroli harpsichord / G.B. Columbro transverse flute / A. Cernuschi narrator
Music: F.Couperin, J.S. Bach, J.C. Bach M. Corrette, W.A. Mozart
Readings from C. Burney, Musical Voyage in Italy (Viaggio Musicale in Italia)
April 22, 4 P.M.
The sonata in Baroque Europe: comparing forms and styles
D. Fontana harpsichord
Music of J.S. Bach, B. Marcello, D. Scarlatti, A. Soler
May 27, 4 P.M.
The 18th century in Germany: a musical portrait
B. Spano harpsichord / A. Grima narrator
Music of di G.F. Händel, J. Mattheson, J.A. Hasse, J.J. Quantz, J.F. Agricola, F.W. Marpurg, J.Ph. Kirnberger, C.Ph.E. Bach
Readings from C. Burney, Musical Voyage in Germany and the Netherlands (Viaggio Musicale in Germania e Paesi Bassi)
Homage to the Harpishord
Saturdays, March 11, April 22, May 27
4 P.M.
Entrance fee for the museum and concert: €9.00
For more information
info@museobagattivalsecchi.org
+39 02 7600 1632