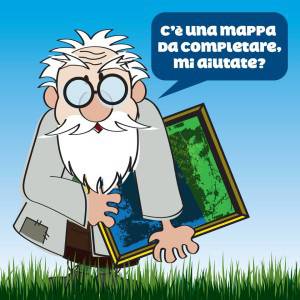 The Circuit of Historic House Museums of Milan proposes the initiative "little collectors and big collections," which is geared to families with kids between the ages of 5 and 11. A free interactive game comes with the historic house museum card that can be acquired at the ticket counters of the Bagatti Valsecchi Museum, the Poldi Pezzoli Museum and the Villa Necchi Campiglio. The map guides the families to discover the collections of the museums participating in the circuit.
Children together with their parents can help Ambrogio complete the crossword puzzles. For each crossword puzzle completed, the little collector will receive a lovely magnetic frame inspired by a real one in that particular museum's collection. When all four crossword puzzles have been completed, a special prize awaits.
This project was developed by the Circuit of the Historic House Museums of Milan with the support of Fondazioni Cologni.
The graphic design was developed by M Studio.