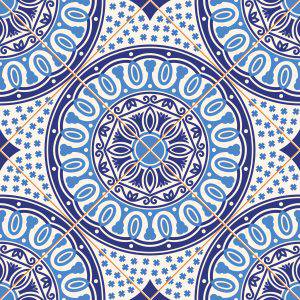 The Friends of the Bagatti Valsecchi Museum honor Pamuk and his Museum of Innocence with an evening dedicated to Turkish customs. Taking as a point-of-departure the display cabinets in the exhibit, Marta Ottaviano – a journalist and expert on Turkey – will accompany those attending the evening in a fervent look at daily life on the Anatolian penisola: from beer to coffee, from flowers to films passing from tradition to tradition. Who better than a journalist who lived in Istanbul for eight years to tell us about the customs of such a multi-faceted country?!
After the presentation, there will be a buffet of mediterranean food, from hummus and kufta kabobs to glasses of raki, realized together with Iuta Bistrot.
Why an evening dedicated to Turkish customs at the Bagatti Valsecchi Museum in Milan?
To offer an opportunity at once convivial and educational to visit the exhibit, "Love, Museums, and Inspiration: the Museum of Innocence of Orhan Pamuk in Milan," at the Bagatti Valsecchi Museum until the 24th of June: twenty-nine display cases in which strongly evocative images and objects recount the celebrated love story of Kemal and Füsun, protagonists of the novel The Museum of Innocence by the Nobel prizewinner Orhan Pamuk. Supported by the Region of Lombardy, born of the collaboration between the Bagatti Valsecchi Museum and the Fine Arts Accademy of Brera, and conceived in close collaboration with the Innocence Foundation and Pamuk, himself, the Bagatti Valsecchi exhibit "Love, Museums and Inspiration" was curated by Lucia Pini and Laura Lombardi. Its set-up was designed by Lissoni Associati.
The evening is also a tasty opportunity to get acquainted with the Friends of the Bagatti Valsecchi Museum Association, now more dynamic and with a fresh outlook for involving a broader spectrum of public by diversifying activities. Becoming an annual member of the association on this occasion includes a reduced price for the Turkish evening, among other benefits throughout the year.
Monday, June 4, 2018, 7 PM
Encounter with Marta Ottaviani, journalist of La Stampa: daily life and cuisine in Turkey
After the presentation, an aperitif and tasting of typical Turkish specialties
€25 for Friends of the Bagatti Valsecchi Museum
€32 for non-members (includes the annual Friends membership)
Bagatti Valsecchi Museum
via Gesù 5 – Milan
R.S.V.P.
02 7600 6132
amici@museobagattivalsecchi.org
Payment Methods:
in cash or with credit cards or ATM cards, in person at the museum from Tuesday to Friday, from 1 PM to 5:45 PM, via Gesù 5
with a bank transfer made out to: Associazione Amici del Museo Bagatti Valsecchi; Reason / Causale: NAME OF THE PARTICIPANTS; IBAN: IT 23 D 03359 01600 100000012287. After effecting payment successfully, it is necessary to send a digital copy of the receipt to  amici@museobagattivalsecchi.org, in order to receive the necessary confirmation
or