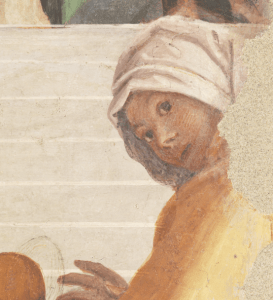 "New Voices," the series of conferences by young art historians of the State University of Milan, returns.
March 12, 2018, 6:30 PM
Agostino Allegri
Gaudenzio Ferrari in Santa Maria della Pace a Milano (in Italian)
Presenter: Giovanni Agosti
SUBSEQUENT APPOINTMENTS (in Italian)
March 19, 2018, 6:30 PM
Giulia Ghezzi
Federico Agnelli. Un incisore e tipografo «d'ingegno svegliato» nella Milano barocca
Presenter: Rossana Sacchi
March 26, 2018,6:30 PM
Stefano Martinella
Cori e tabernacoli lignei nel Verbano tra Cinque e Seicento
Presenter: Jacopo Stoppa
ENTRANCE FREE WHILE SEATING LASTS
The event has been officially recognized by the State University of Milan, and has been made possible thanks to the support of Cinzia Buccellato, a Friend of the museum.