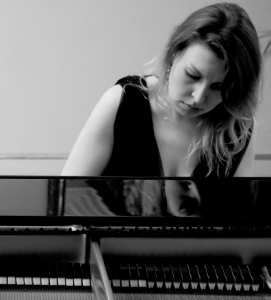 From the 18th to the 20th of May Milano Piano City, one of the most awaited events of the Milanese spring, is back. The Bagatti Valsecchi Museum, together with Kawai – Furcht, is one of the protagonists of this 7th edition. Thanks to this collaboration, at the museum there will be a concert dedicated to the music of Ravel, Adès and Prokofiev. On the morning of Sunday, May 20th, at 11 A.M., the hands of the young and talented pianist Volha Karmyzova will give life to a free concert that will fill the rooms of the museum with music. The commentary is in Italian, of course, but the music is international.
Program
Sunday, May 20, 2018, 11 AM
Piano concert – Volha Karmyzova
M. Ravel, "Le Tombeau di Couperin"
T. Adès, "Traced Overhead op. 15"
S. Prokofiev, "Piano sonata n. 6 op. 82"
Ms. Karmyzova undertook her studies with Tatiana G. Volovitch at Mogilev and then with Tatiana M. Gradkova at the College of Arts "Akrhremchyk I.O." at Minks (sic), graduating in 2012 in orchestral piano, chamber music and as a piano accompanist. From 2012 to 2016, she refined her abilities in piano execution and interpretation, piano musicology, and composition in the class of the famous Liudmila S. Schelomentseva at the State Music Academy of Belarus. In subsequent years, she undertook an intensive activity as a pianist in orchestral and chamber music groups, working with prestigious teachers, such as Svetlana I. Sitnikova and Ivan L. Brichikov. Winner of various grants, she has participated in numerous international master classes for high level piano refinement with such artists as Barry Douglas, Sergey Osokin, Natalia Trull, Tatiana Larionova, Roberto Cappello, Roberto Plano, and Yoran Rosenthal. She has won numerous awards at national and international competitions. She has held many soloist and group concerts at the most prestigious musical institutions. Currently, she is refining her abilities under the guidance of Davide Cabassi at the conservatory in Piacenza, Italy.
ENTRY IS FREE AS LONG AS SEATING LASTS
Reservations are encouraged
Tel. 0276006132 / prenotazioni@museobagattivalsecchi.org